Ivestor Gap Trail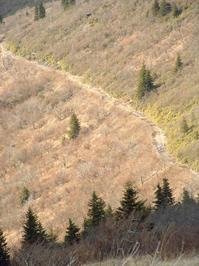 At A Glance



4.3 mi one-way
Steepness: Level
Tread Condition: Few Obstacles
Trail Number: 101

This trail is located in the Black Balsam area. For a list of all the trails in that area, see the Black Balsam trails list page.
This trail also crosses into these trailhead areas:
Description
Out and back only, so riding this is actually 4.0 miles. Mostly flat, but extremely rocky with wet areas and springs. This wide, high elevation trail (above 5000 feet) travels through an alpine-like environment, with a few spruce and fir trees, grassy meadows, and dense heath shrubs like rhododendron and blueberry. Berries ripen in August, when the road is also open to 4wd vehicles. Intersects Shining Rock Wilderness (no bikes) which is named for a spectacular white quartzite rock outcropping which can be seen from the trail at one point.
All Photos from the Trail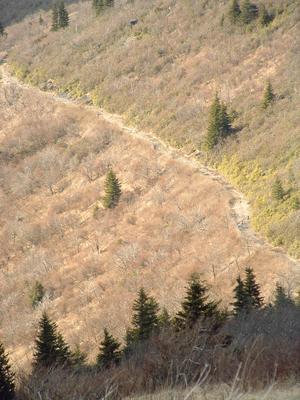 GPS Map
Download GPS Data
Click routes, trails, or points on the map to download them (on the GPS Data tab).
Total Calculated Length: 4.26 mi
This value is derived from our underlying map data, so it may not match officially published information.