Buckwheat Knob Trail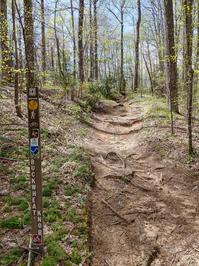 At A Glance



1.5 mi one-way
Difficulty Rating: 1.5


Steepness: Hilly


Tread Condition: Moderately Rough


Blaze Color: Yellow
Trail Number: 122

Description
Ridgeline trail which passes some enormous trees. Very steep and technical on south end with switchbacks, waterbars, rocks and roots. North of Buckwheat Knob, the trail is narrow, somewhat less steep, and moderately technical. Passes through pleasant areas with lush grass growing underneath large hardwood trees.
Intersecting Trails
This trail is located in the Davidson River area. For a list of all the trails in that area, see the Davidson River trails list page.
All Photos from the Trail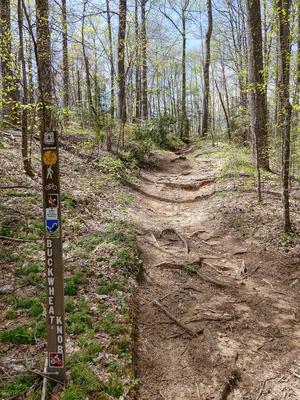 GPS Map
Download GPS Data
Click routes, trails, or points on the map to download them (on the GPS Data tab).
Feedback
Ratings
Average Rating: 5.0 (rated 1 times)
Rate It Now:
Comments